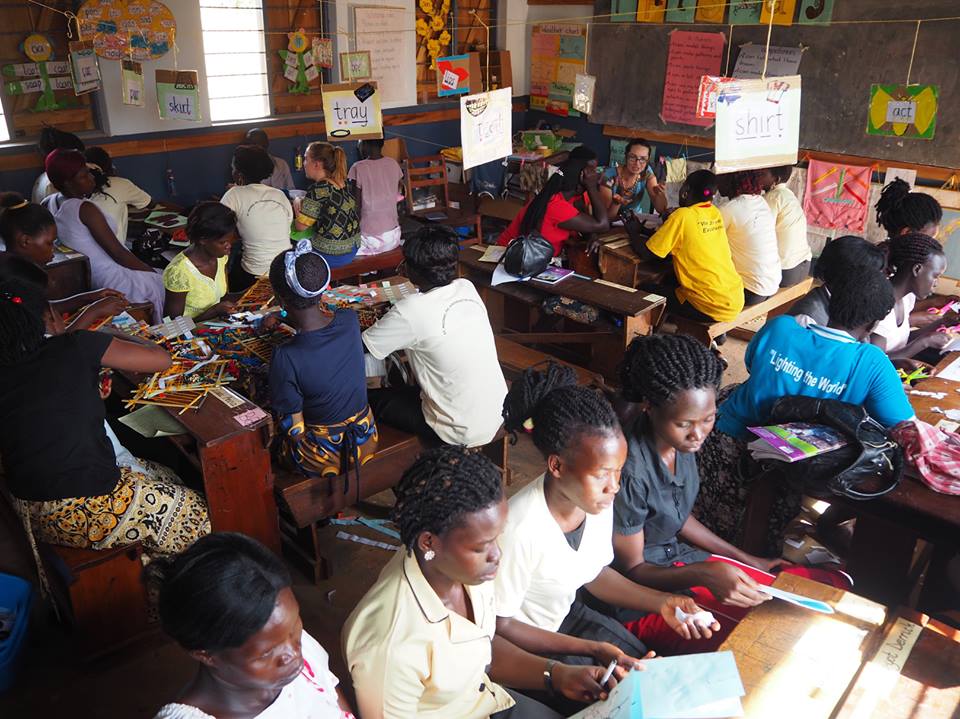 Nursery and Early Childhood Teacher Workshops
"We believe quality early childhood education should involve a little bit of creativity, a lot of movement, and some laughter with some phonics thrown in of course!"
Creativity and Playdough
It's particularly heartbreaking to walk into a classroom of 3 and 4 year olds to see them sitting at desks all day and writing in exercise books. Starting in Term 1 of 2017, we set about a new series of workshops specifically designed for nursery teachers to bring phonics and other critical early childhood themes to life in Gulu's nursery classrooms. These workshops cover topics such as: fine gross motor skills, imaginative play, storytelling, puppet making, playdough, and letter formation.
Nursery Tutor's Workshops
As part of our expansion into the world of nursery schools, we developed a 3-day workshop specifically for Nursery Tutors. This workshop introduced the basics of our Fun of Phonics program, lesson planning and teaching strategies for nursery school and a session on how to give effective constructive feedback.